Birth center closure could stress health care in area dominated by Catholic hospitals
Hospitals have been cutting maternity services and closing doors across the country for decades, creating health care deserts. The family-planning policies in Catholic hospitals exacerbate service gaps.
TROY, N.Y. – Starletta Washington was born at the local hospital here. So were her two sons and many of the toddlers running around a gymnasium recently as their parents gathered to protest the proposed closure of this city's only birthing center.
"Within the next four to six months," Washington said, "people will never be able to say again that they were born in the city of Troy."
Known as "Collar City" because of its history in the textile industry, Troy is located in the capital region of New York, about 8 miles from Albany. With some 50,000 residents, it's the most populated city in Rensselaer County.
It is also home to Samaritan Hospital's Burdett Birth Center, the only facility solely dedicated to labor and delivery in the entire county. Within a matter of months, it could be gone.
In June, St. Peter's Health Partners, the Catholic health care system that owns Samaritan, announced its intention to close the birth center for financial reasons.
To Washington, the decision is "outrageous."
"It is despicable, and it will literally threaten the lives of women and babies," she said at a rally held shortly after the announcement at the YWCA of the Greater Capital Region, where Washington is executive director.
For decades now, hospitals across the U.S. have been cutting maternity services or closing down entirely, leaving behind health care deserts. According to data compiled by the March of Dimes, more than 1,000 counties in the U.S. have no hospital offering obstetric care, no birth center or any obstetric provider.
The family planning policies in Catholic-run hospitals exacerbate service gaps.
Catholic health systems abide by the Ethical and Religious Directives for Catholic Health Care Services, or ERDs, which are set by the United States Conference of Catholic Bishops. The 70-plus rules and principles include prohibitions on abortion, sterilization, contraception and in vitro fertilization, and if a health care system violates one, it could lose its Catholic affiliation.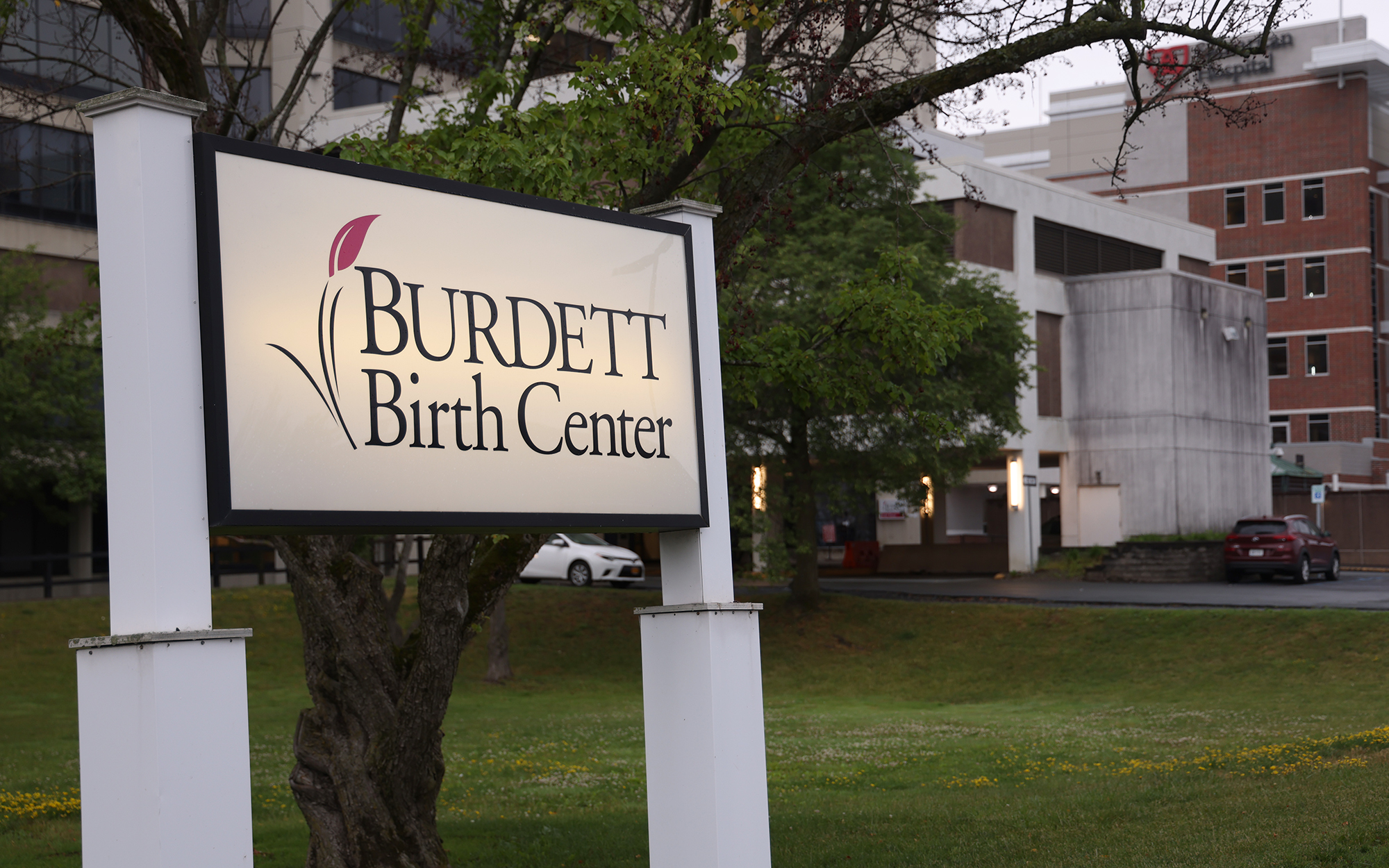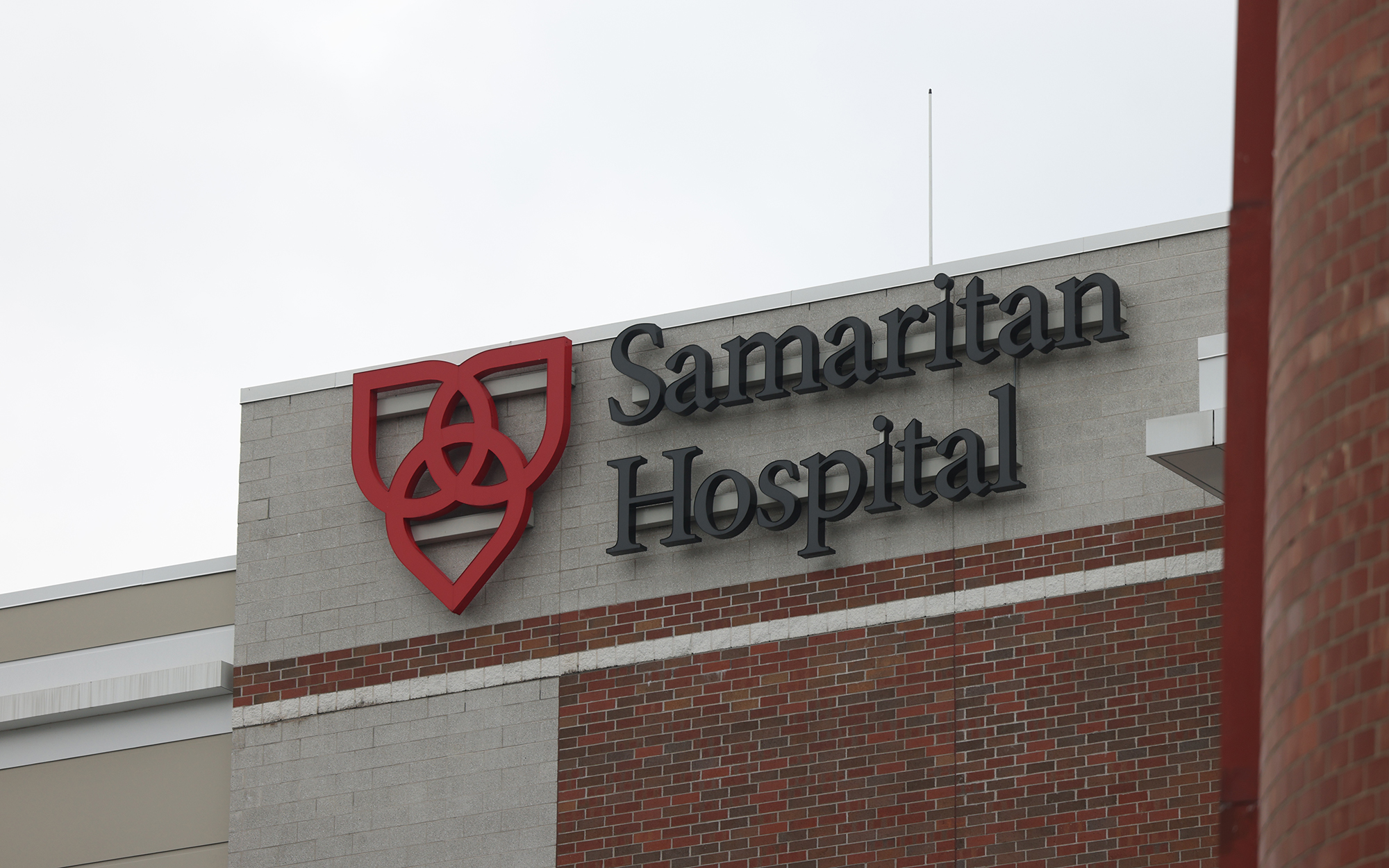 Burdett was founded in 2011 to fill in such service gaps after Samaritan Hospital became a Catholic-run facility, and the birth center operated independently for about eight years. During that time, it performed abortions, sterilizations, in vitro fertilization and other services that are prohibited by the ethical and religious directives.
But the center couldn't sustain itself financially, so it was absorbed into Samaritan Hospital – and St. Peter's Health Partners – in 2019 and was forced to cease some of those services.
If Burdett now closes altogether, activists worry Rensselaer County's health infrastructure won't be able to support the pregnant population. There were almost 1,600 births in the county in 2020, according to state Department of Health records. That same year, Burdett Birth Center reported delivering 734 babies.
Others worry closing the center could exacerbate maternal mortality rates. In 2018, the last year for which data is available, New York state had a pregnancy-related mortality ratio of 18.2 per 100,000 live births. The rate for Black women was 5 times higher than that of white women.
The proposed closing "is a slap in the face to all of our Black and brown birthing families and all of the families that live in rural communities in Rensselaer County," Esther Patterson, with the advocacy group BirthNet, said at the June rally.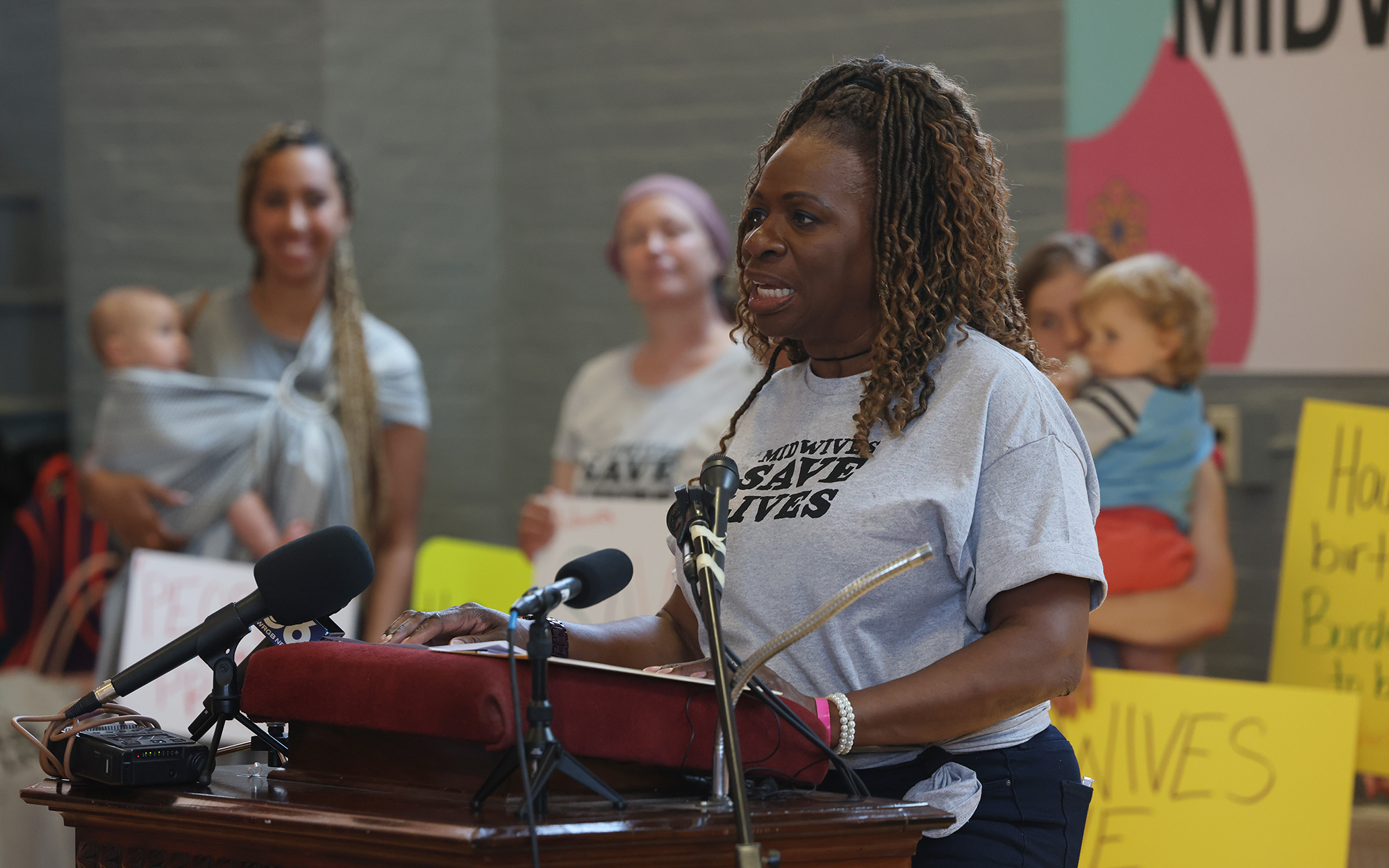 Patterson is co-chair of the board of directors at BirthNet, which aims to eliminate health inequities for pregnant people in the area. She works with pregnant teenagers and is also a doula.
Patterson considers Burdett a necessary part of the community that provides a far different experience than birthing people might encounter at "an impersonal hospital."
In an interview, she recalled taking a teen in labor to St. Peter's Hospital in Albany. She said they sat in the triage area for hours, because there were no open rooms, and she had to constantly remind nurses that the teenager was waiting for help.
"For four hours she's laying on a bed. They put a monitor on her and basically left her," Patterson said. "If I wasn't in there with her, she would have been forgotten."
St. Peter's Health Partners did not respond to questions about the closure of Burdett. But in a statement released in response to community pushback, St. Peter's CEO, Dr. Steven Hanks, said the center has been operating "with substantive growing losses" due to declining birth rates.
"We want to honor our responsibility to serve our community, while safeguarding the future of St. Peter's Health Partners," Hanks wrote. He added that St. Peter's remained committed to offering prenatal and postnatal services, which he called the "great bulk of care provided to women bearing children."
The Troy City Council has asked Gov. Kathy Hochul to step in. St. Peter's, meantime, has agreed to conduct a community impact study about the closure.
More than a third of people who gave birth in the Troy area from 2016 to 2018 were either on Medicaid or paid for their health expenses out of pocket, according to a regional health assessment.
At the "Save Burdett Birth Center Rally," mothers cradled babies while others hoisted signs reading, "People Over Profit" and "Where will 1,000 parents and babies go a year?"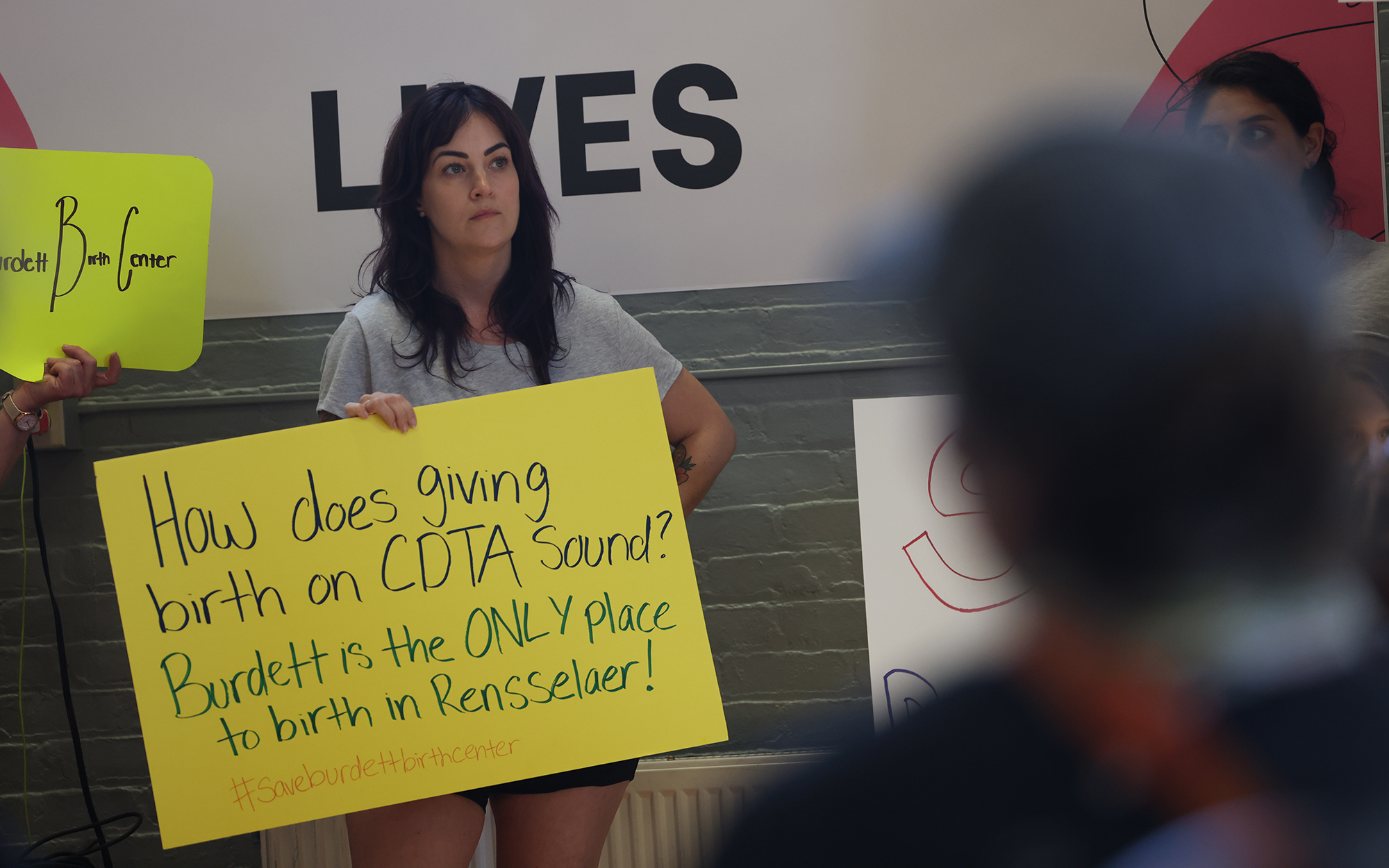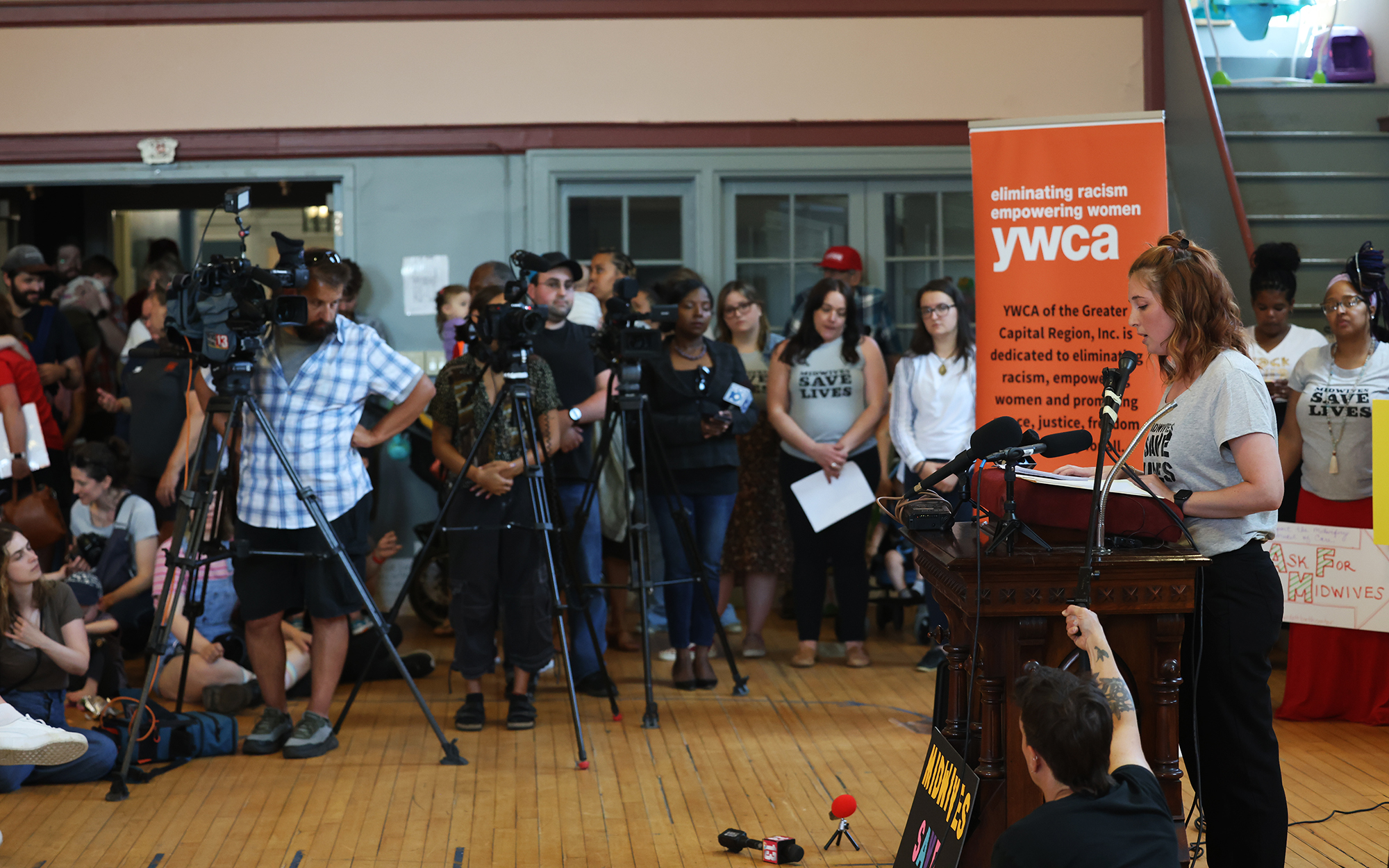 Jill Loew was there. She saw the signs, heard the speakers and shared their concerns.
Loew spent 15 years working with Upper Hudson Planned Parenthood, which includes Troy in its service area, and is co-founder of the advocacy group Progressive Schenectady.
"Rensselaer County is fairly large," Loew said. "If someone was going to use Burdett and lives in rural Rensselaer County, they now all of a sudden have to make this long drive to Albany or Saratoga to get these services."
The Saratoga Hospital is 30 miles north of Samaritan. Public transportation operates in and around Troy, but opponents of Burdett's closure said the system can be slow and doesn't connect the entire county.
In his statement, Hanks said St. Peter's officials were examining how to transport patients from Troy to hospitals elsewhere. "We currently screen for transportation access across our system, and we are looking at ways to expand that further."
To some, that's not nearly enough.
"We can't have our children born in the back of the ambulances – or worse," Troy Mayor Patrick Madden said at the rally. "This is not an acceptable outcome.
"Our goal should be to make more maternal care more available, not create more obstacles."